Like all businesses, solar installers also need to get word on their products and services out to potential clients, and also their existing clients.
One of the most effective ways to market your solar installation business is through email marketing.
Why Email Marketing?
Everywhere you turn today, there is an advertisement for one product or the other, so much that most people hardly take their time to carefully analyze the service or product on offer.
Email marketing, however, allows a potential client the right to choose to read and analyze your solar installation service.
Your audience also gets to send in any inquiries or concerns they might have before contracting your company or buying your products.
They can also choose to opt-out of your mailing list at any time.
Email marketing allows you to develop a strong relationship with your customers, also known as lead nurturing, from the very onset of your email campaign, through to the point of purchase or contract signing.
These relationships go a long way in ensuring trust with your clients, which then leads to return business and also new recommendations over time.
How to Set Up an Effective Email Campaign.
The first thing to do when creating an effective email campaign is to create a mailing list. This list should comprise people who would be interested in your product or service.
You do not have to worry if your starting list is small, you can and will be able to build upon it with time. The key here is to identify your market and create an audience from it.
Considering email marketing software? Start with the basics at MailChimp.
Looking for something more advanced? If you're a small to medium-sized business, Active Campaign has just about everything you'll need
Once you have your list of contacts ready, the next thing to do is to ask their permission before you send them the marketing email.
Asking prospective clients for permission to market your products and services to them is a requirement of the law.
It may sound like a complicated requirement, but it's not. You only need to be creative in how you package your business' information to attract the attention of your prospective clients and make them want to get to know more about you.
There are several ways of doing this, the top among them being: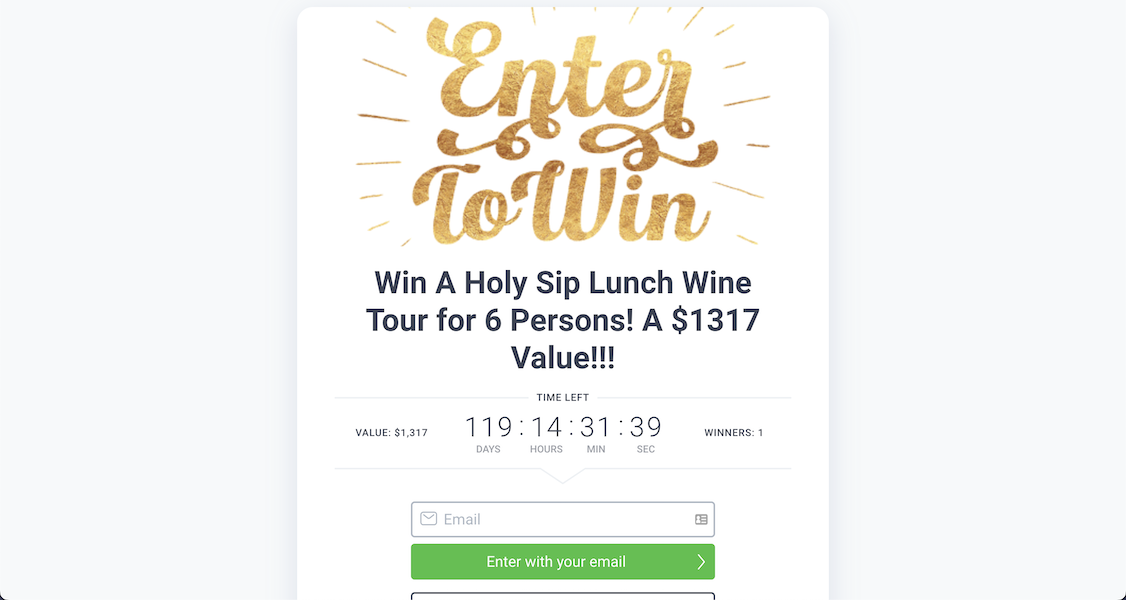 1. Giveaways– As a solar installation company, you can choose to give a discount on some solar products or services like installation.
2. Newsletters– You can also choose to give out newsletters detailing a certain service or product, and based on how you outline it, you can ask potential clients to subscribe to your mailing list.
3. Product catalogs– you can send out updates on your product catalogs that require your potential client to input their email address to access full details.
Now that you have some subscribers who are waiting to hear what you have to offer, you can now get started on sending out your email marketing campaigns.
Here's a Tip

ALWAYS ENSURE THAT YOU ONLY SEND YOUR MARKETING CAMPAIGN EMAILS TO CONTACTS WHO HAVE SUBSCRIBED TO YOUR LIST!
You can make sure of this with something called double opt-ins, and it goes a long way to reduce the number of people who unsubscribe from your list.
If you get too many people unsubscribing on your website, your account can get flagged and then blocked. Ensure that the message you send is clear, to the point, and easy to understand for your potential client. A healthy way of doing this is to put up a brief and concise message and attach a link to the full blog on your website for more details and of course, variety.
Possibly even more important is to make it interesting, especially the headline. You want your clients to get to know what other products you have for sale on your website. Remember this is where the process of lead nurturing begins.
The heading is how a particular prospect will often begin their interest in your service or your product. You will also get to know if they have the potential to buy or contract your services. First impressions last, this is where you will want to make the most of your campaign tactics for future sales. It is important to time your emails properly.
You should always make sure you send out your campaign emails regularly and in a timely fashion so as to maximize more on leads and eventually more business.
Promotional Broadcasts
One of the ideal ways of making your email marketing campaign effective is through promotional broadcasts. These broadcasts ensure that you don't have to write individual emails for each client or prospect on your list.
Promotional broadcasts work well when you can segment them to suit the message you want to communicate at a particular time, to a particular audience.
For example, you can choose to segment your broadcast based on how far the process of lead nurturing your initial contact list has reached.
You can separate 'new contacts' from 'buyers list' or 'regular clients.' This will help you to better customize the emails you send them to suit their needs, as opposed to sending all of them a blanket email that could be irrelevant or annoying to some.
Sometimes you want to blast an offer out to everyone on your list, but usually, you would send a different message to leads and to customers.
Promotional Broadcasts
1. Sender details included– This is a requirement of the law. It is not online that gives a potential client your company details in case they would like to get back to you, but also helps to build trust and credibility.
2. Relevant content– Your email marketing campaign should always contain relevant content that is specific to your business. It should indicate clearly whether it is a newsletter, product update, or promotional offer that you are communicating to the email recipient. You should always make sure that you use the content you put out as a way of nurturing more leads at all times.
3. Call for action– Every email marketing campaign that you send out must have an action for it to be effective. The action could be linked to either a sales page or a giveaway that you could be offering. It can also be a highlight of activities or events that could be taking place in your community.
4. Opt-in features– this allows your subscribers the freedom to unsubscribe from your email list if and when they feel they are no longer interested in your offers or business. It is a legal requirement to have an unsubscribe button on every email campaign that you send out.
Making Use of Auto-responder in email marketing.
A common mistake that most people make after they have sent out an email marketing campaign is forgetting to talk to their clients again after a campaign. This can cause your clients to forget your engagements, leading to a high rate of clients unsubscribing from your website.
This can cause your clients to forget your engagements, leading to a high rate of clients unsubscribing from your website. It can also make them lose trust in your business easily.
An autoresponder helps you to schedule and send your emails in a time-sensitive manner.
They help to keep your contact list fresh and updated at all times. Auto-responders give life to your business while at the same time helping to trigger follow-ups the moment a client receives and reads your emails.
With an autoresponder, you can always count on having built good relationships with your clients over a certain period. This makes it easy to announce or introduce new products or services easily if and when you send out a new campaign.
Email Remarketing
Email remarketing is the act of attracting clients who have left your website for one reason or the other back to your website.
It employs the use of targeted and individualized emails to entice your clients back to your business.
Having in mind that these are clients whose details you know and have built a relationship with before, you should make sure you send them an email that is relevant to them at all times.
A good remarketing email should be:
1. Personalized– The email should be precise and short, addressing the client directly by name, and indicating the reason for sending the email.
2. Incentive– It is advisable always to include an incentive for clients that you want to bring back to your business. This goes a long way in making them feel their business was and is still appreciated.
3. Relevant– The email you send out to a client that you want to bring back to the fold should always be relevant to their shopping habits on your website. For solar installers, you will in most cases find that your client buys specific items on your site.
Based on this information that you already have with you, you should send out an email that highlights, for example, new module designs, price, product updates, etc. Make sure to include images of the said products in the email. Win back their attention by being simple and sweet.
Always remember that these clients that you already know and have built good relationships with before are good sources of new business for your company.
They know and have trusted your products or services before and are better placed to recommend them easily to others. They are ambassadors for your business out there, and so they should never be ignored.